Bagan –  Myanmar
The days were hot when we explored the Temples of Bagan in Myanmar. We hired a horse cart for one day and a bicycle for the next.
One thing we remember was that our horse cart driver was expecting a child any day now.
It was a happy time. Located in Myanmar (Burma) we took a ferry from Mandalay on the Irrawaddy River to the ruins.  This Buddhist complex was built in 1057 and covers 16 square miles.
Time stands still in most of Burma and this feeling is even heightened in Bagan.  Farmers ride by on their ox carts, very few many locals pray at the temples and monks walk the street in the morning searching for alms.
Like most other ruins, the highlight is walking to the top of the highest temple; Thatbyinnyu Pahto to overlook the complex.
But one of the most extraordinary temples is Ananda Pahto.
Inside stands 4 giant Buddhas and two sacred Buddha footprints.
Visiting Bagan made a believer out of me! It is a spiritual sight that gives off a feeling of calm and peace.
Hampi –  India
We didn't even know Hampi existed before going to India.
But we were told about it while studying Yoga in Goa. We hopped on a train to see this city in the boulders where people still live among the ruins.
Even today people sell their wares in the bazaar and worship at the temples.
Angkor Wat – Cambodia
It's the mother of all the ruins of the world. Angkor Wat was introduced to the masses in Lora Croft's Tomb Raider.
This ancient Khmer Temple is being overrun with tourists these days.
When we were there, one could still outrun tour buses by taking a tuk-tuk to remote corners of the complex.
Located in Cambodia this majestic complex consists of hundreds of temples covering 500 acres of land.
The Main Temple of Angkor Wat is well preserved and a breathtaking sight. I
ts five main towers jut into the air as high as 66 meters (215 ft) from its 1.6 km (1 mile) long base.
At sunset on Bakheng Hill, you can overlook the entire land and complex.
But it wasn't quite as special when you were jockeying for a position and trying to see over the other hundreds of tourists heads.  Never the less it is well worth a visit.
Sigiriya – Sri Lanka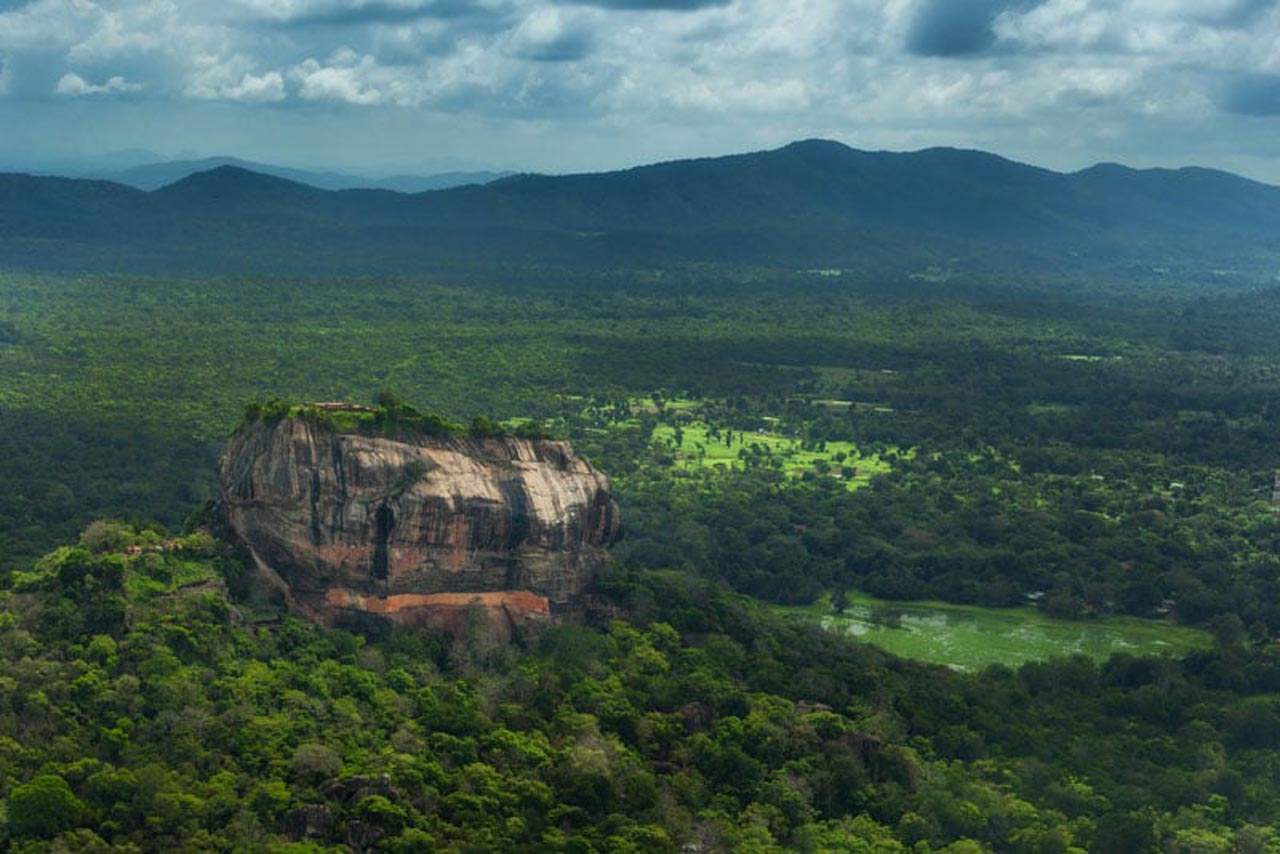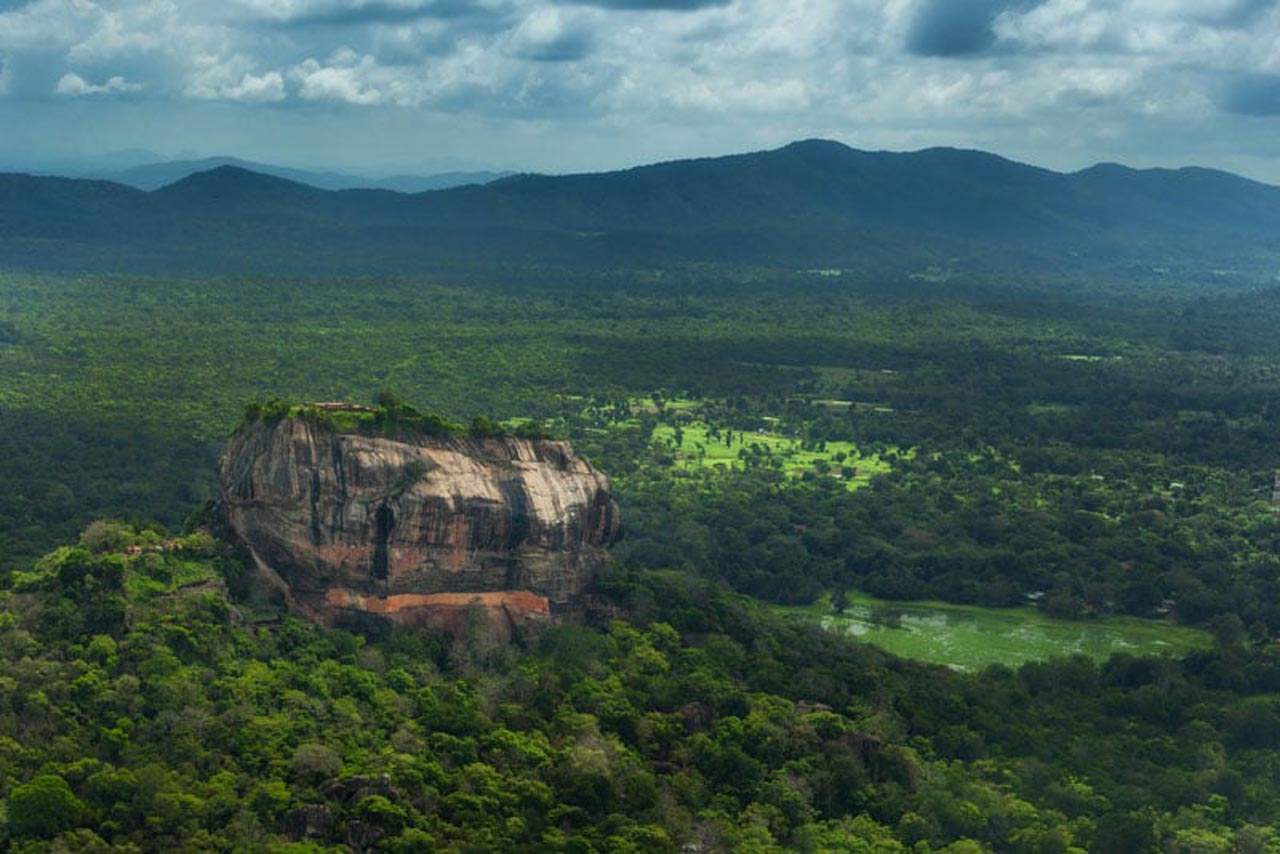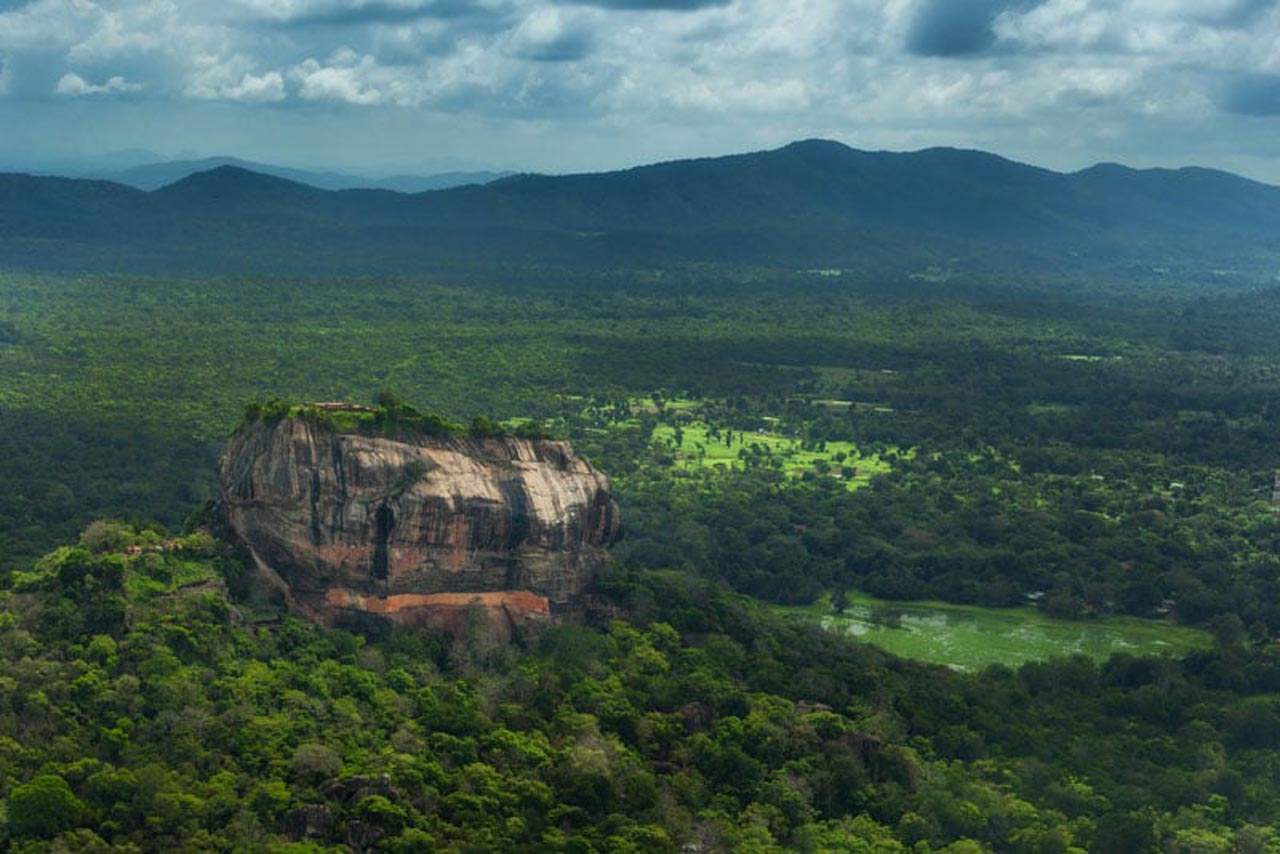 It took us four visits to Sri Lanka before visiting its most famous site.
Sigiriya is an impressive site with ruins leading up to and standing upon a giant rock in the middle of the jungle.
This ancient rock fortress dates back to 475 BC. That's impressive enough, but it is the 600 metre (660 ft) high natural stone column that it stands upon that is truly impressive.
We climbed it, took a scenic flight over it and then hiked up Pidurangala to view it at sunset.
It may have taken us years to see it, but when we finally did, we saw it all!
Polonnaruwa –  Sri Lanka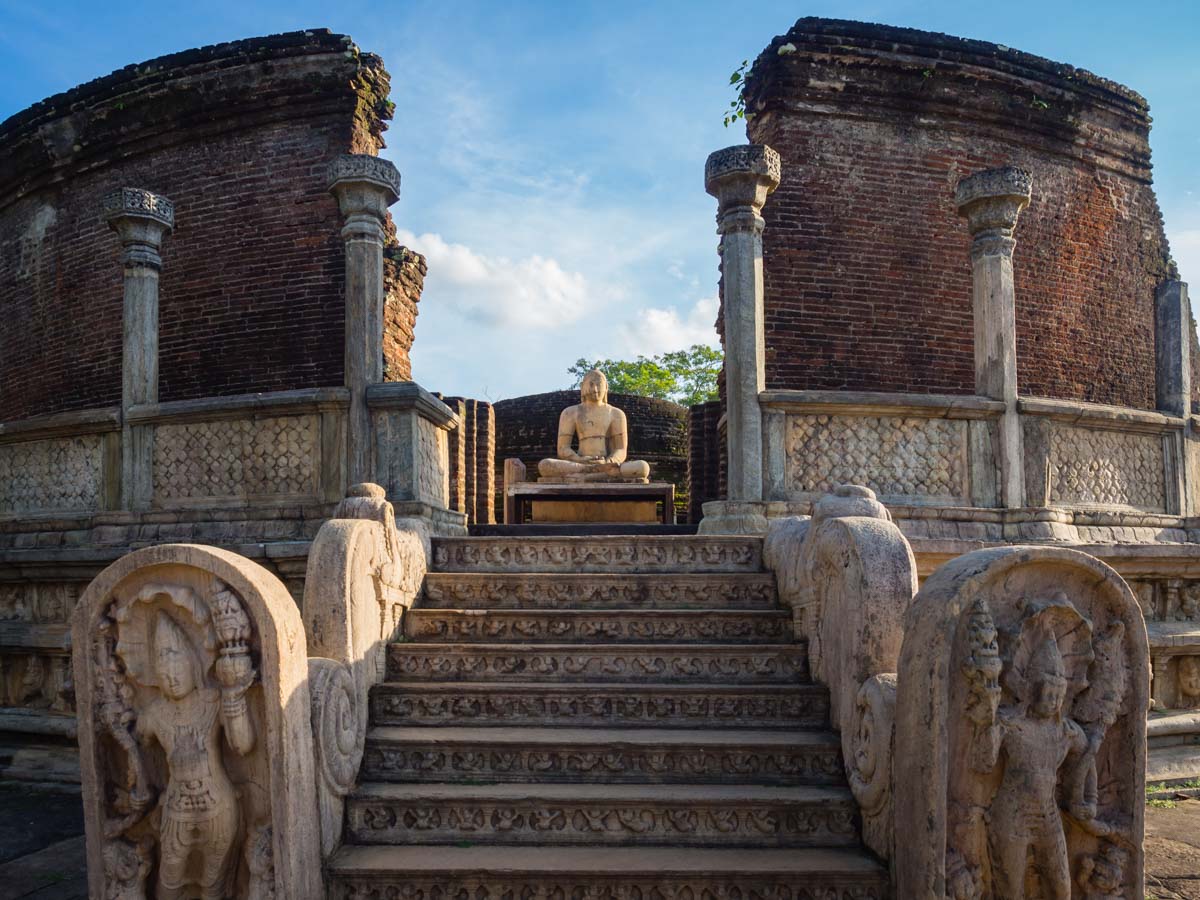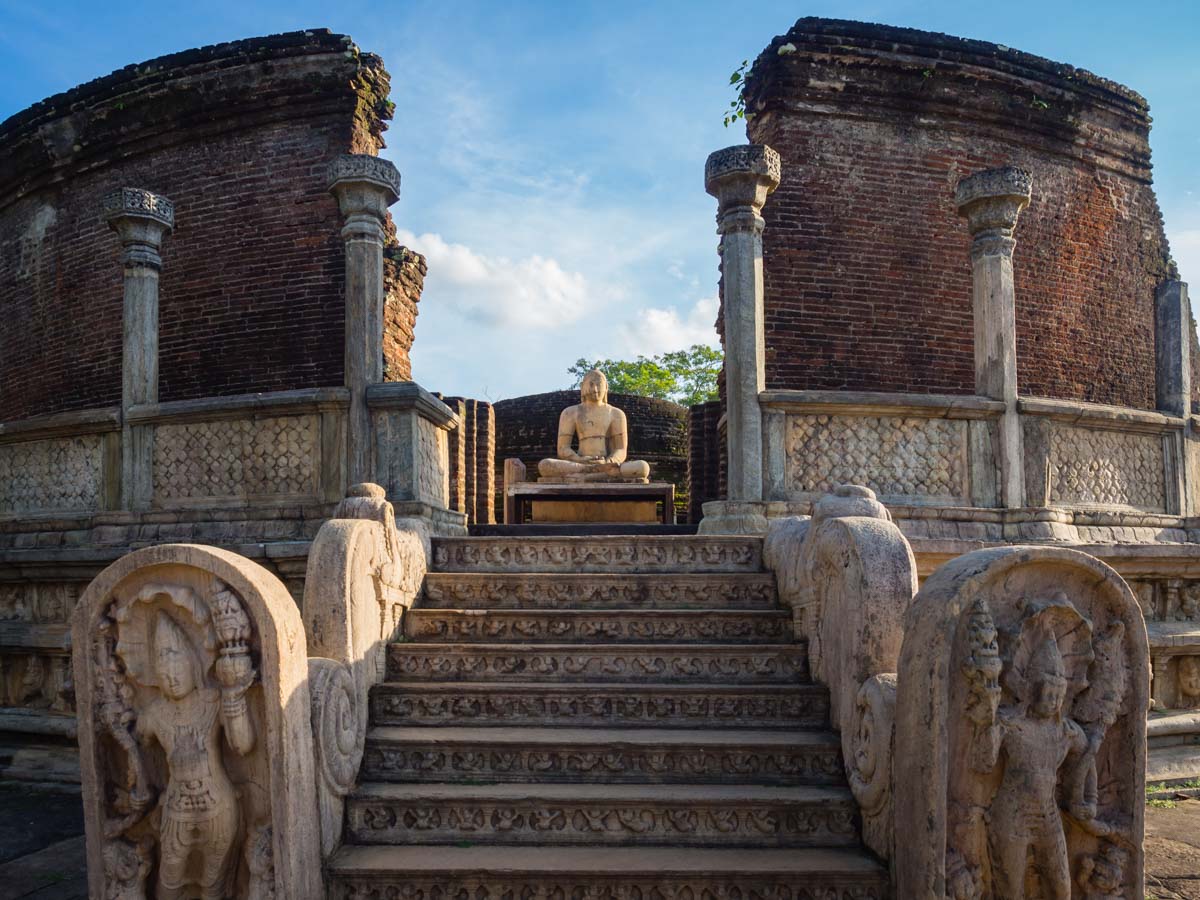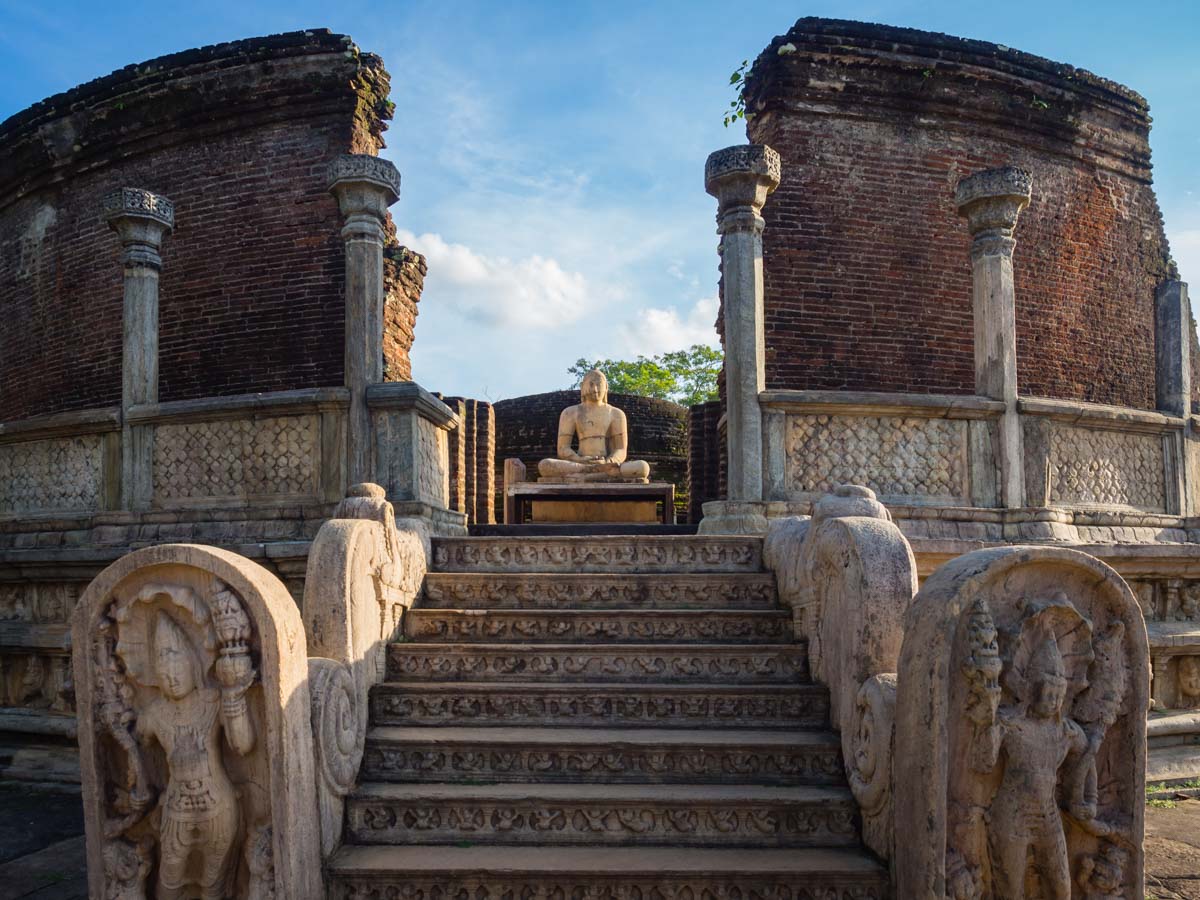 The ancient city of Polonnaruwa is Sri Lanka's second oldest kingdom dating back to 1070.
It is a World Heritage Site and people still inhabit the land all around it.
It's in great shape with many monuments still standing. It's not as large as many of the other ruins we visited around Asia, but it is a fascinating walk through time.
Anuradhapura Sri Lanka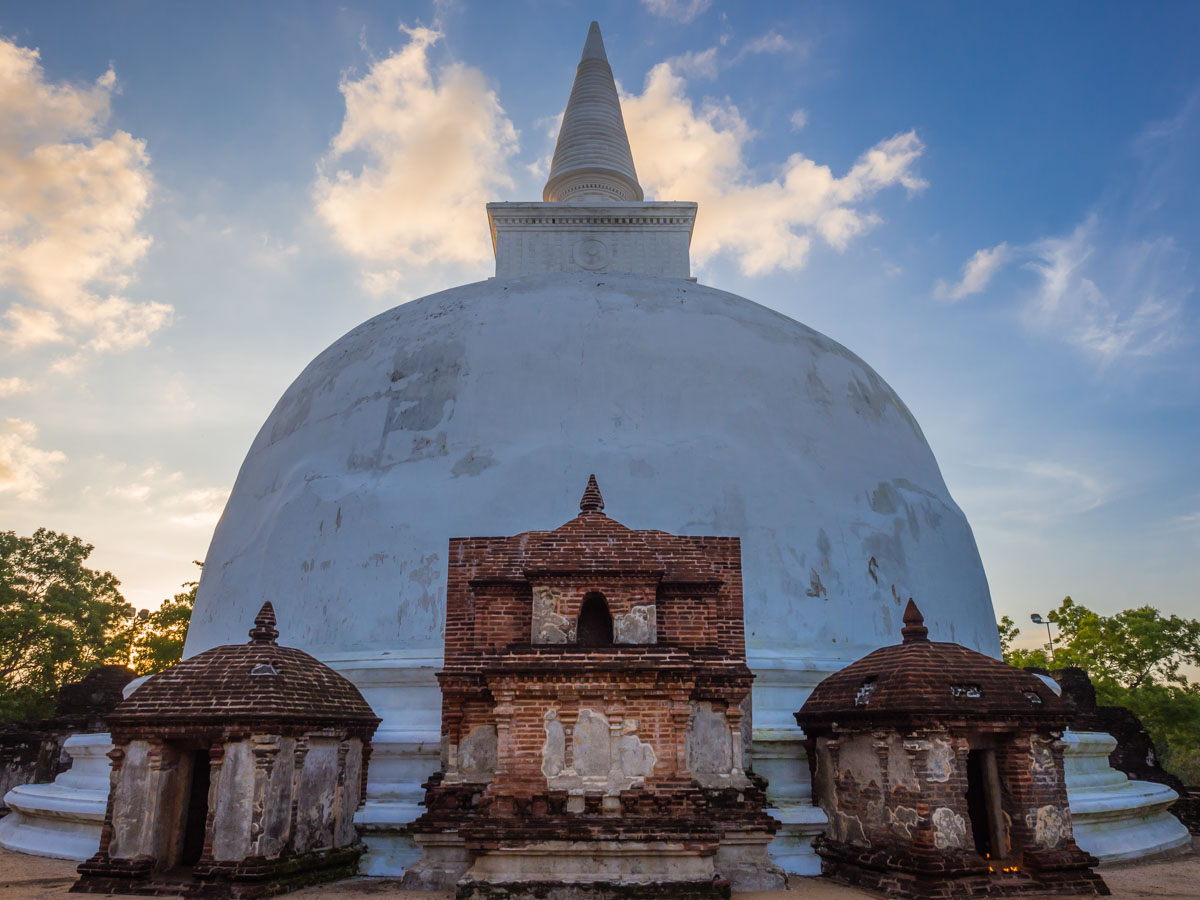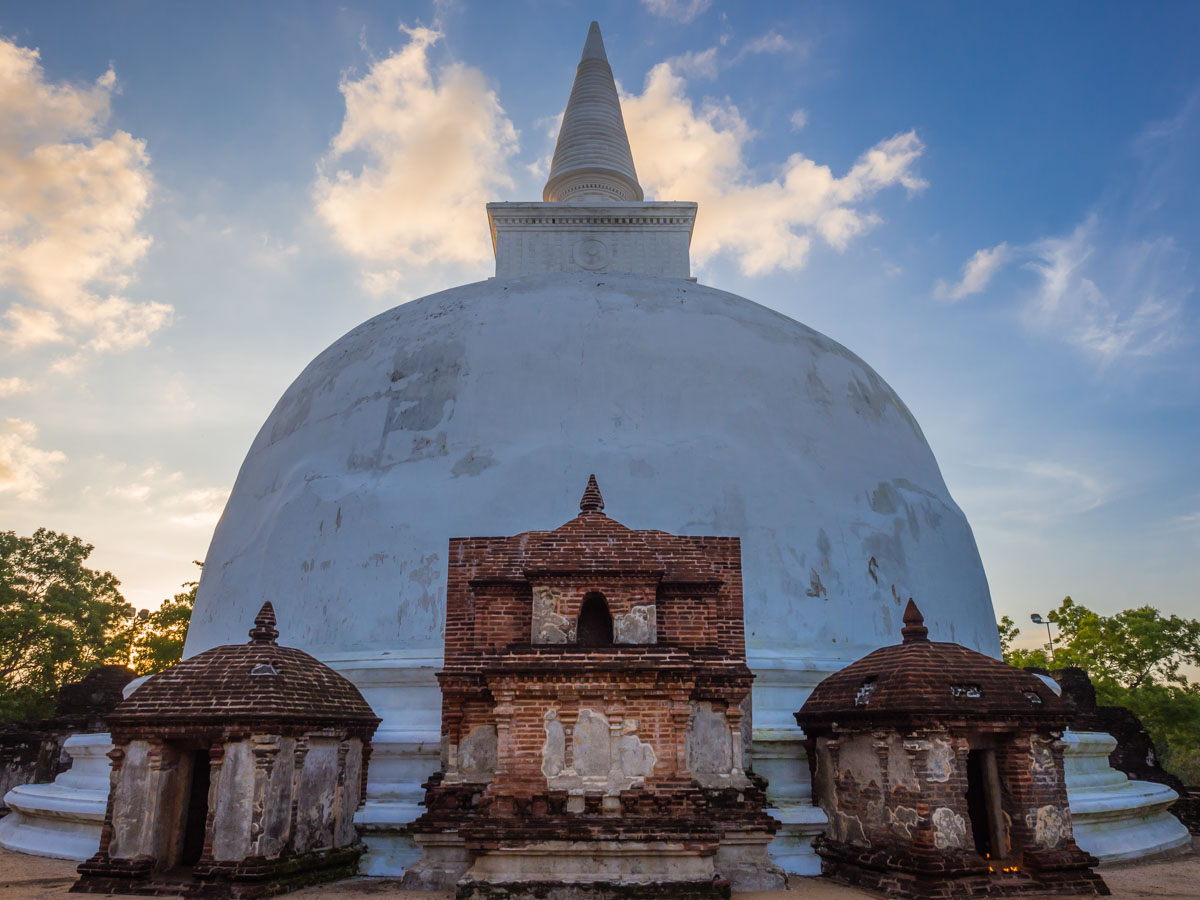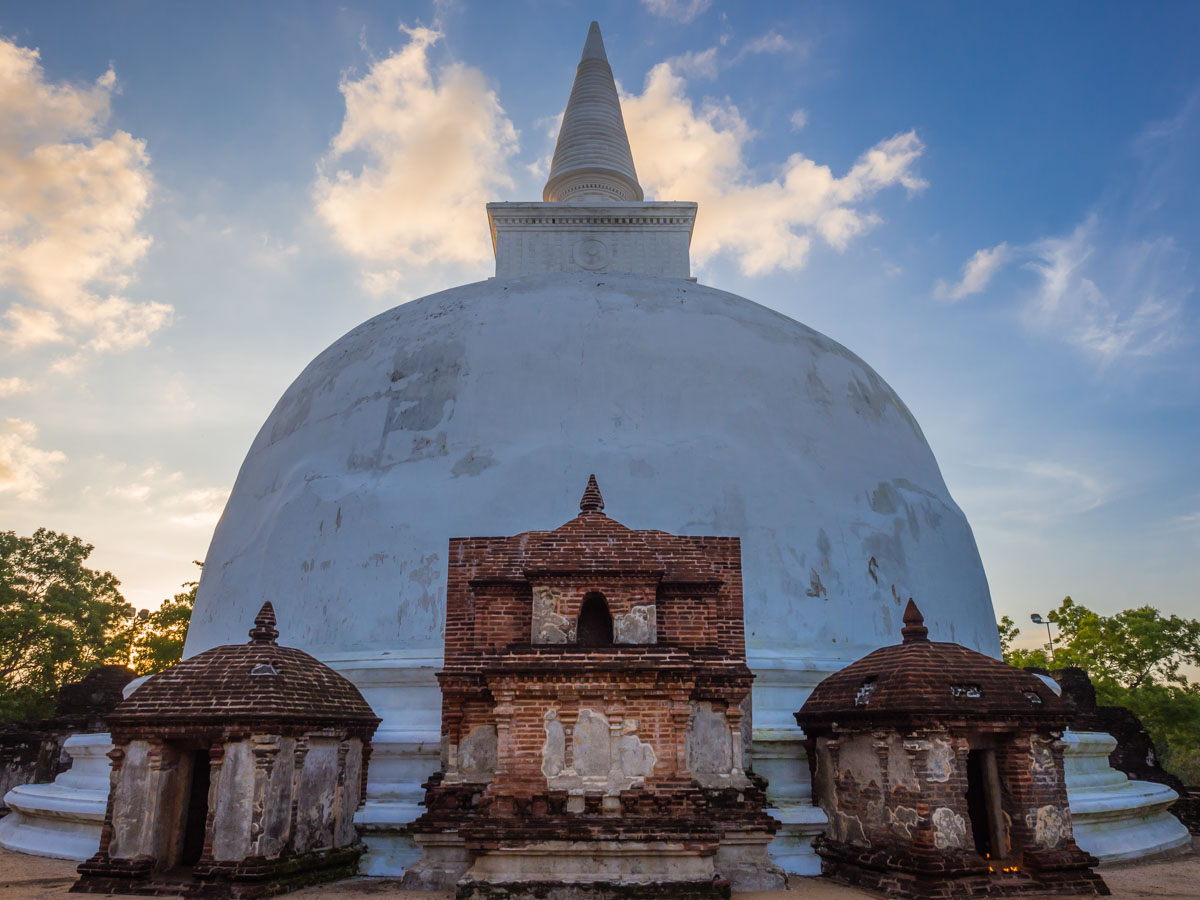 What I love about visiting Sri Lanka is how modern civilization lives in harmony with its ancient past.
Anuradhapura is the capital fo the North Central Province, but also the capital of the ancient cities of Sri Lanka.
Its ruins are well- preserved and a good way to learn about ancient Sri Lanka civilization.
Great Wall of China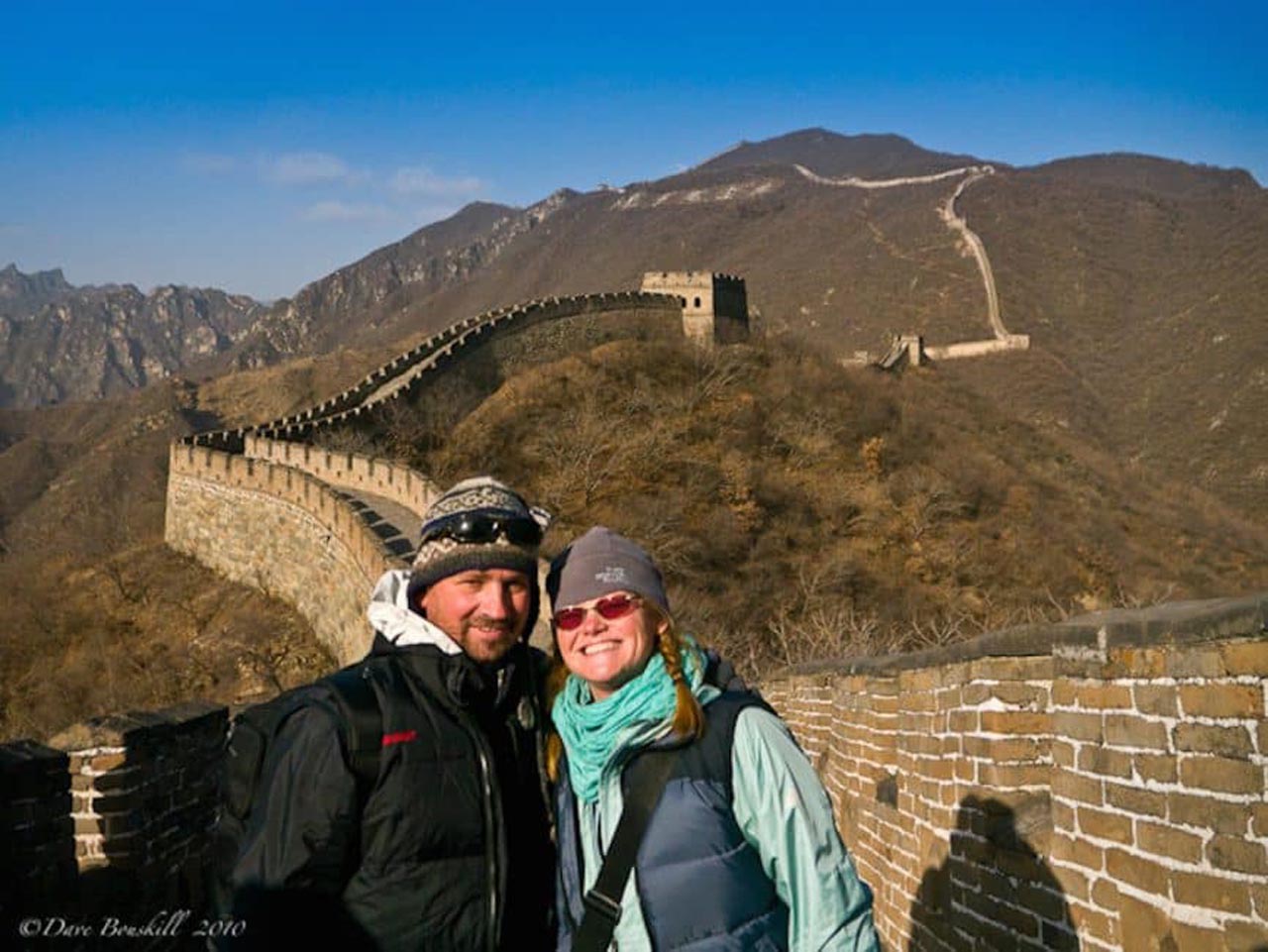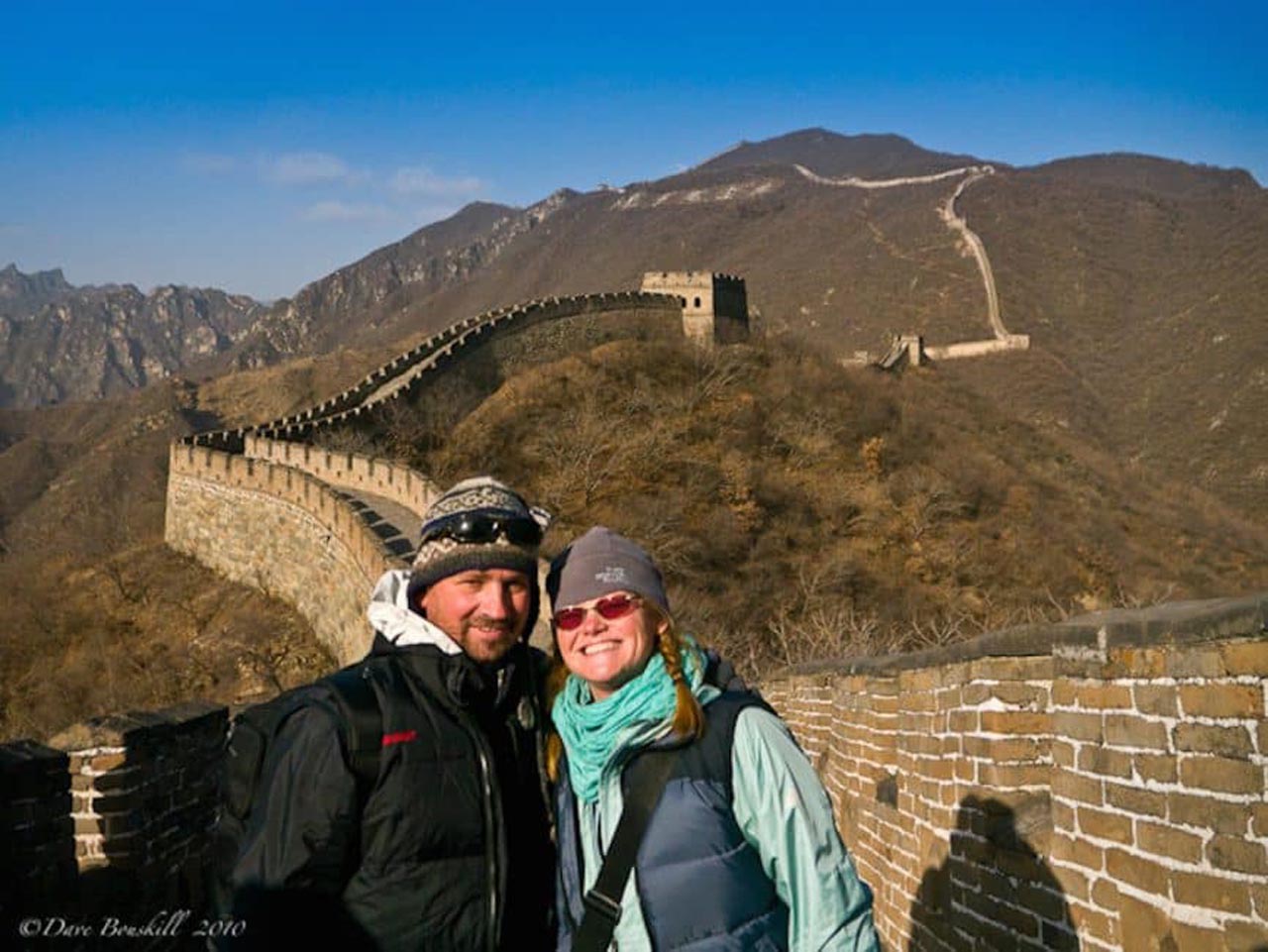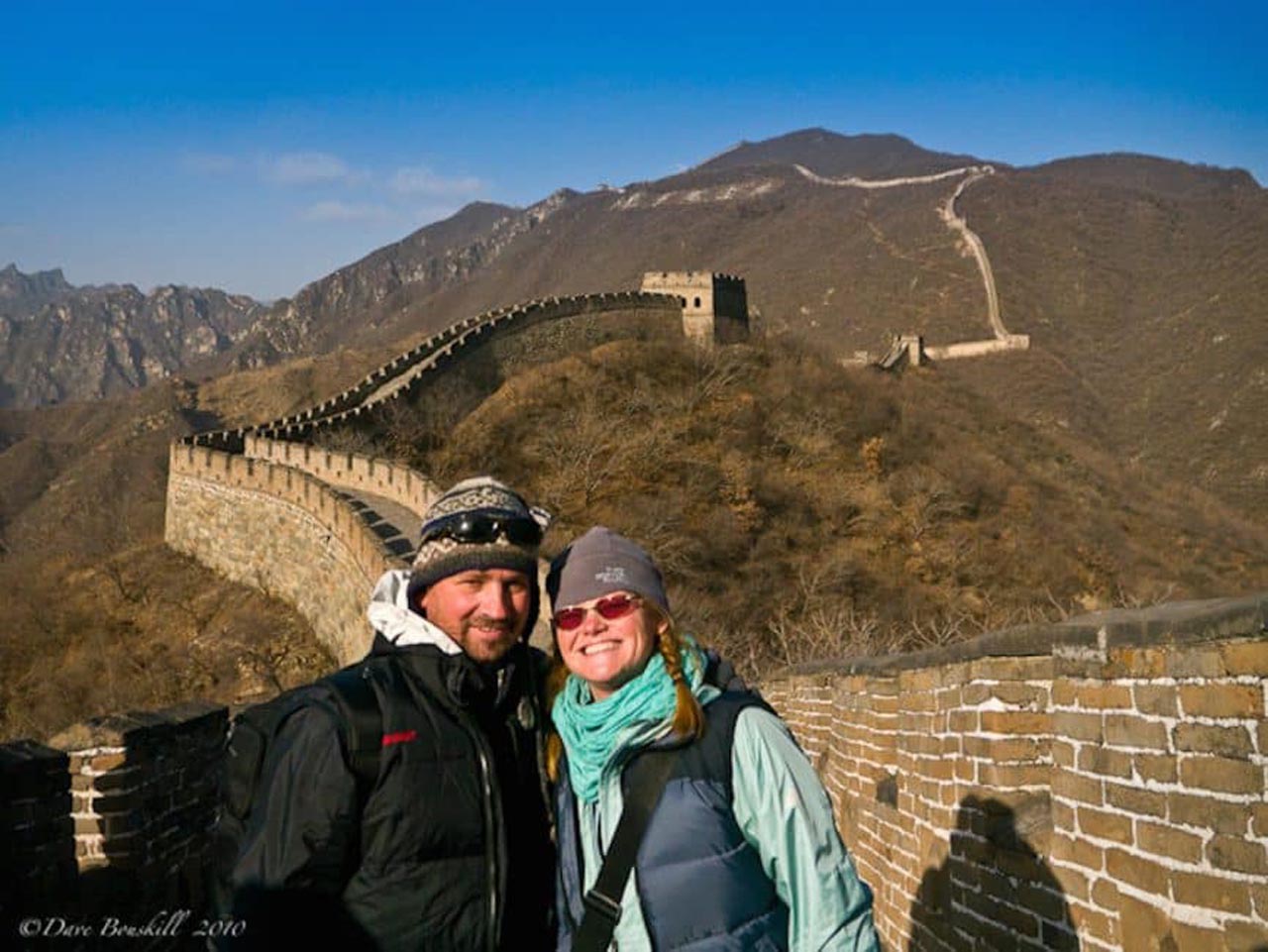 We didn't expect to be impressed by the Great Wall, we even went to the site expecting to be disappointed. I'm glad that we allowed ourselves to change our minds.
The Great Wall was one of the best ruins of the world we have ever visited.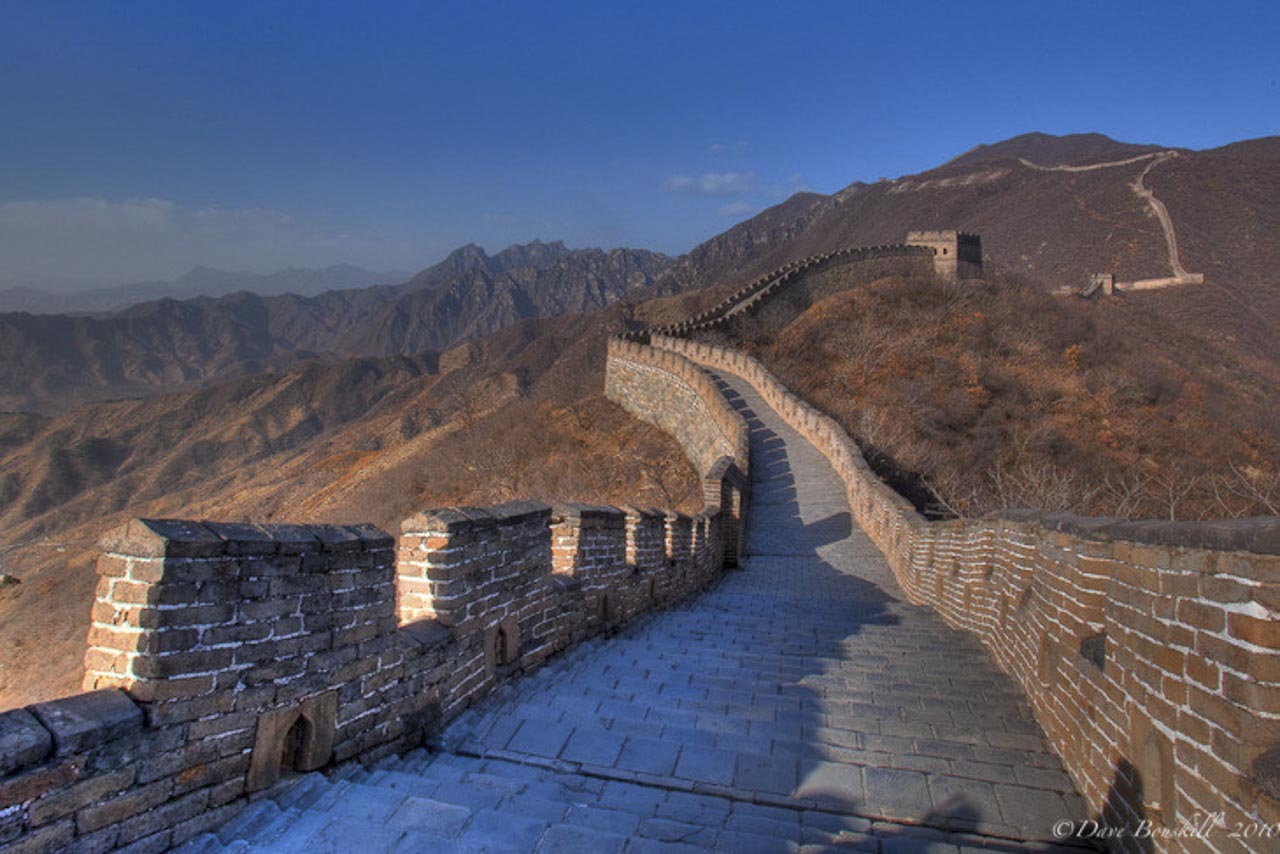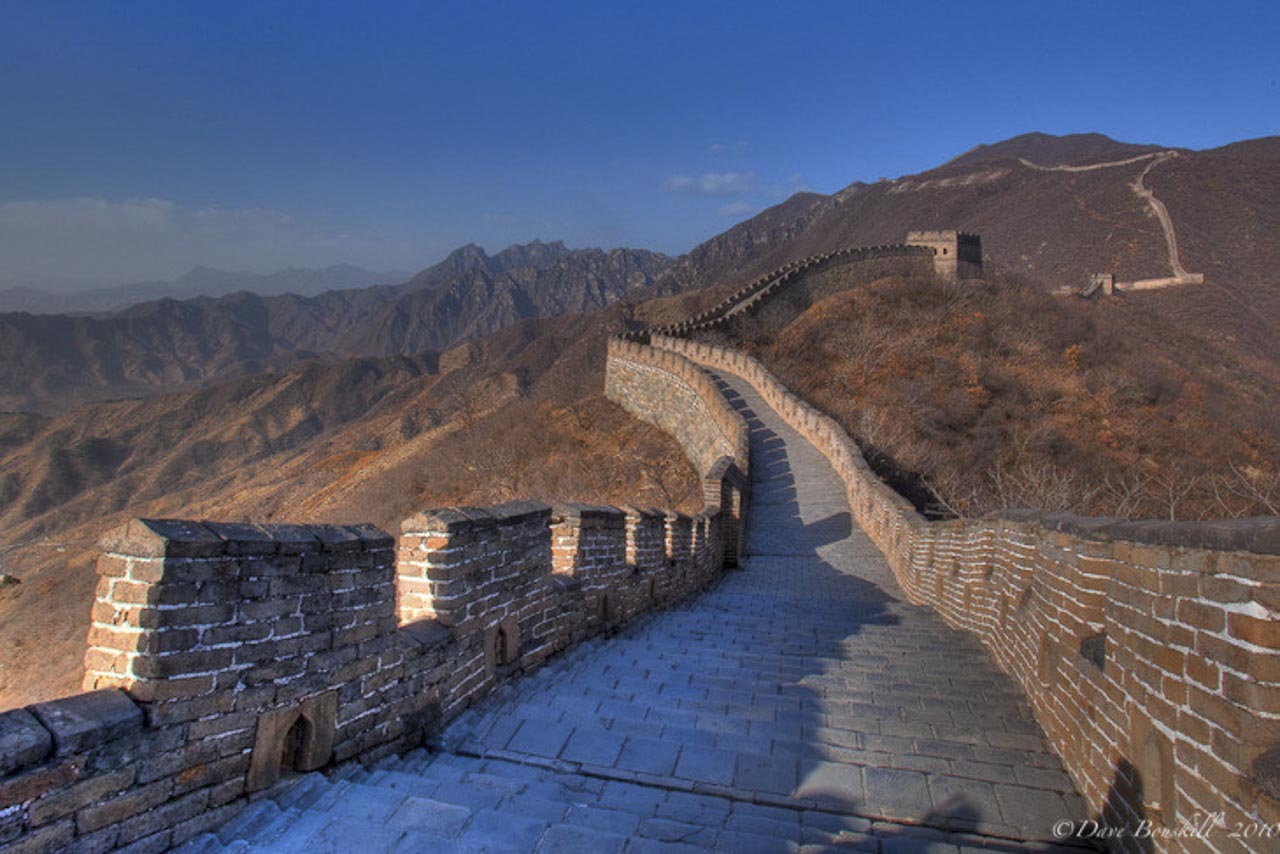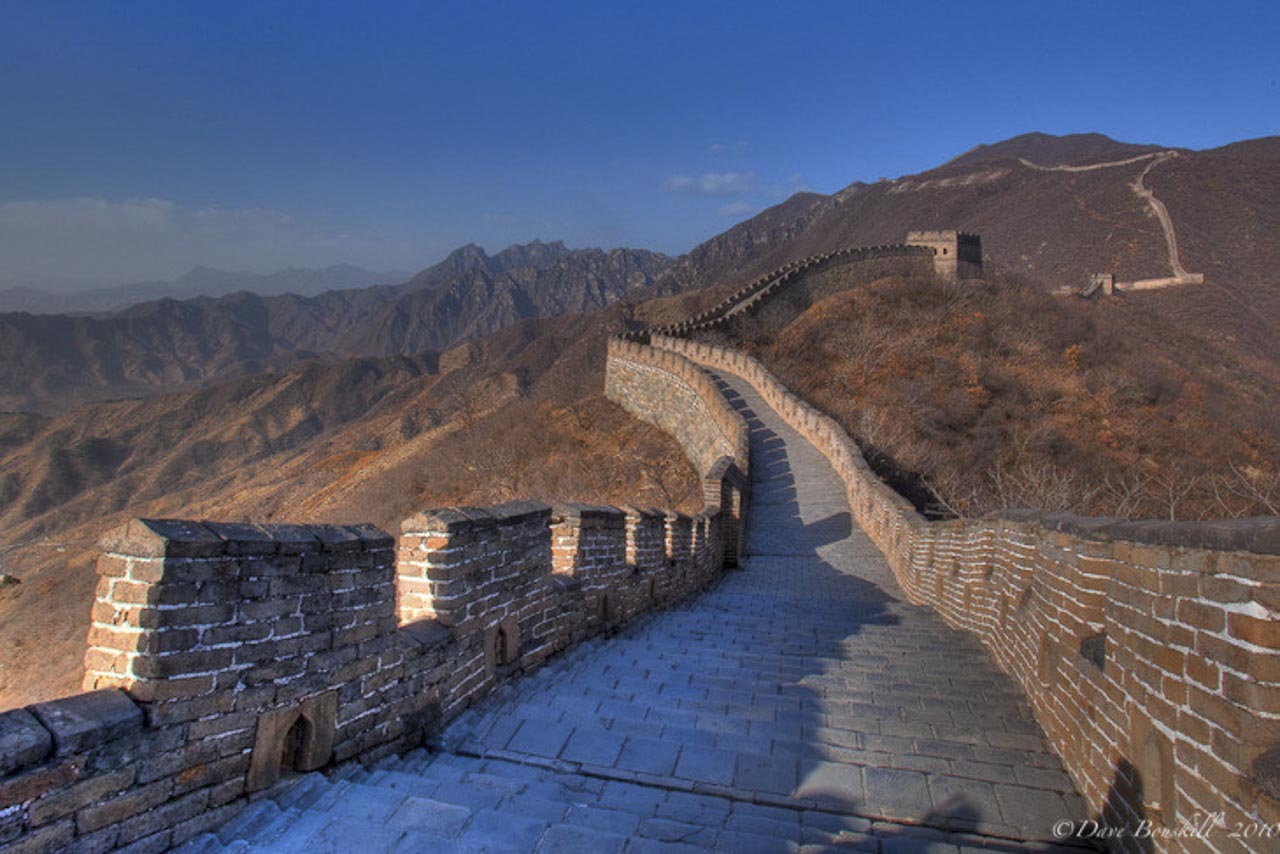 The MuTianYu Great Wall section is practically deserted and you can walk along the 2.5 km section enjoying the countryside and imagining the great battles that
took place between the Chinese Empire and the Mighty Mongols.
We also visited the Badaling Great Wall on another visit that is located closer to Beijing. It is more crowded but no less impressive.
Terracotta Warriors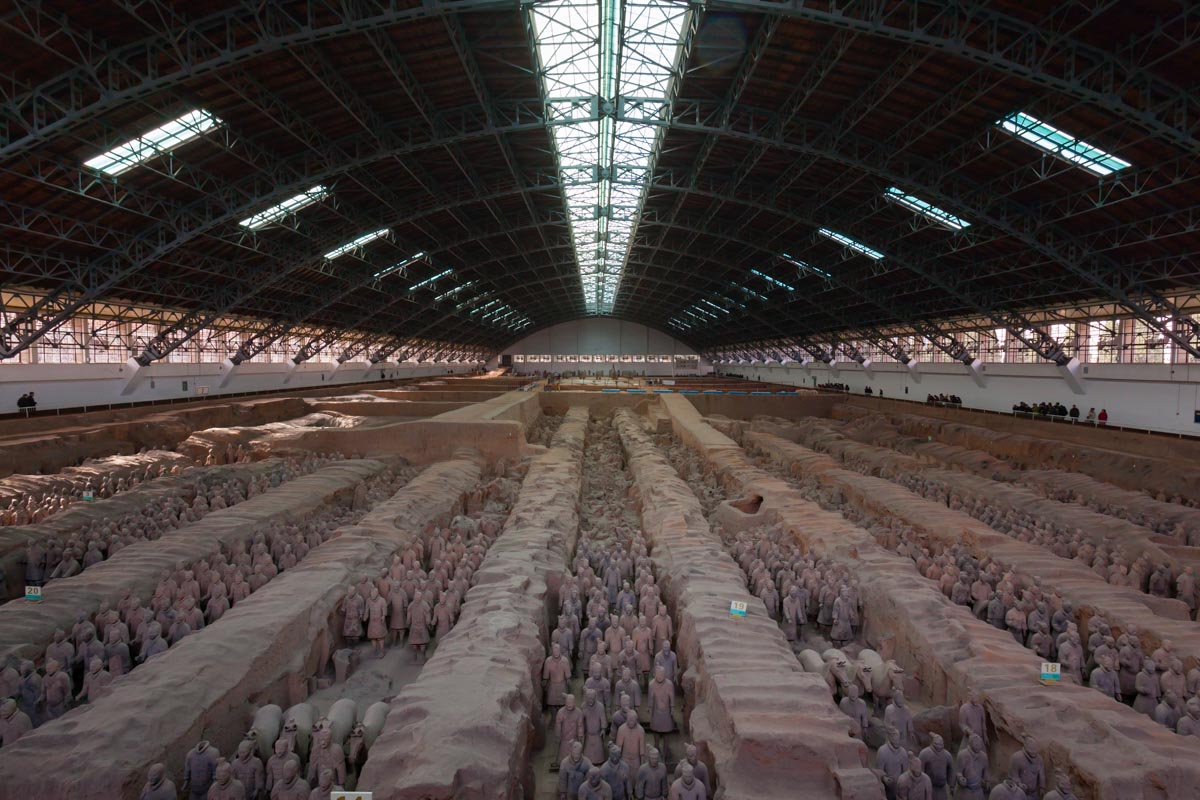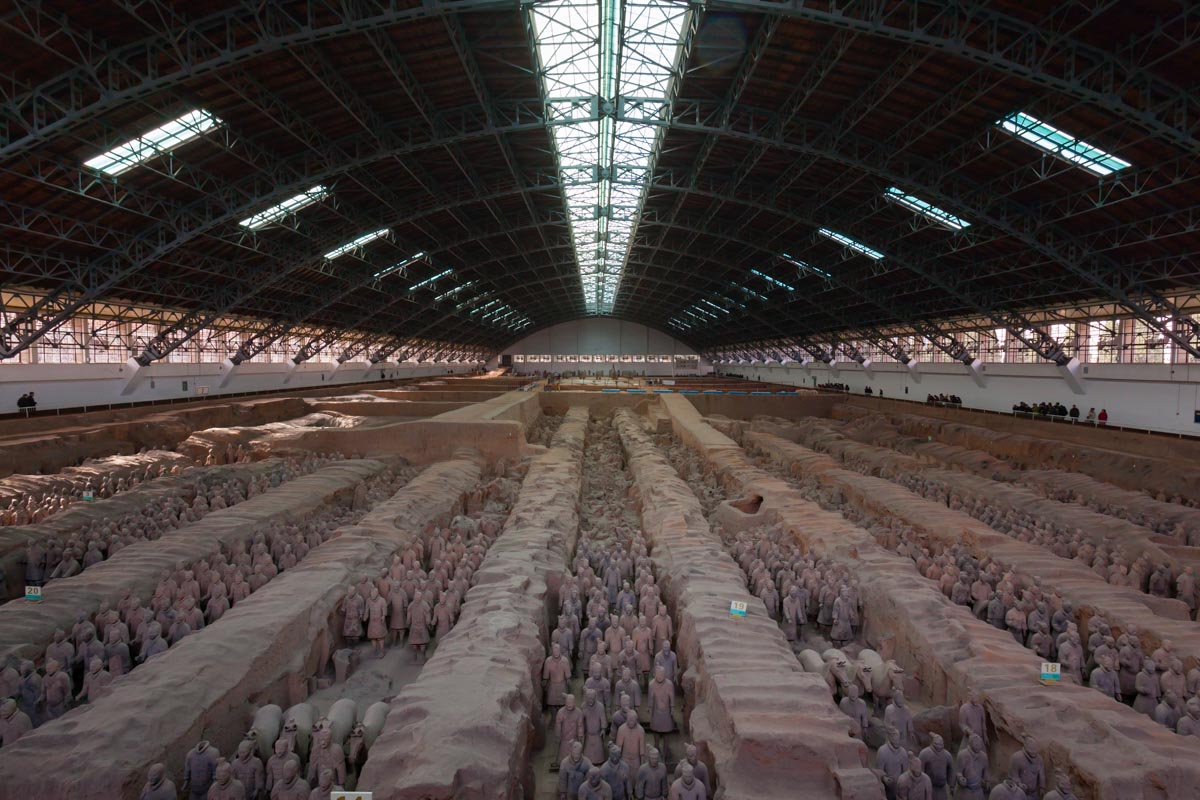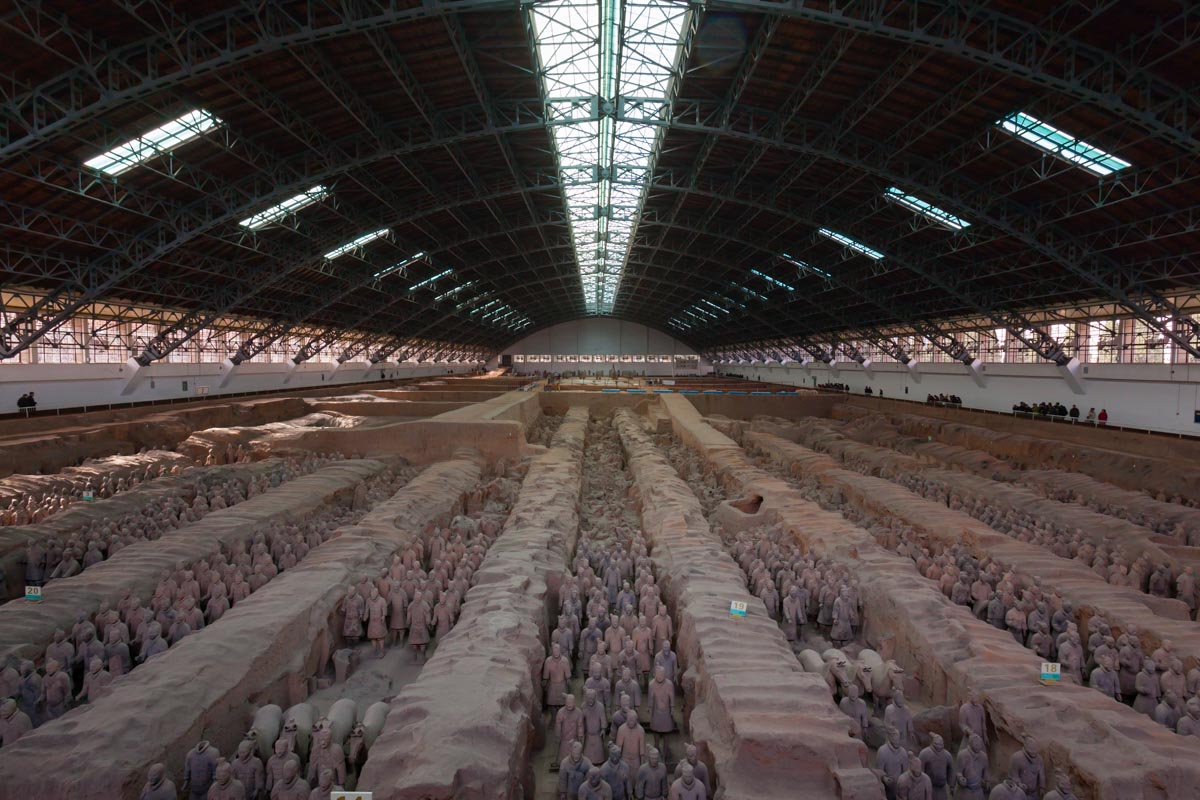 The Terracotta Warriors are an army that lay undiscovered for 2200 years! Emperor Qin made slaves and artists build a monument to him that would be buried with him the day he died.
Everyone that built or knew about the warriors was killed or forced to commit suicide.
Because of this secrecy, the Warriors weren't discovered until 1974 by a local farmer.
It's an interesting visit and quite striking to see the 8000 warriors standing in rows.
Xi'an – China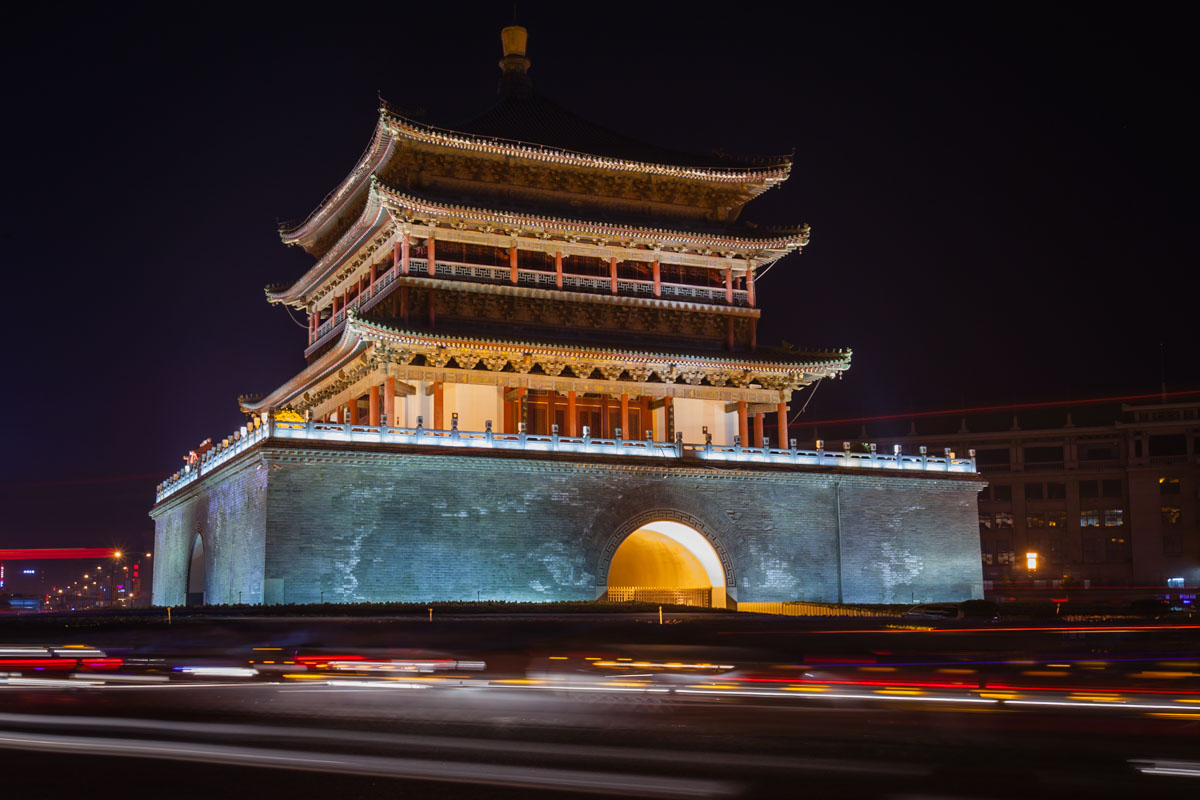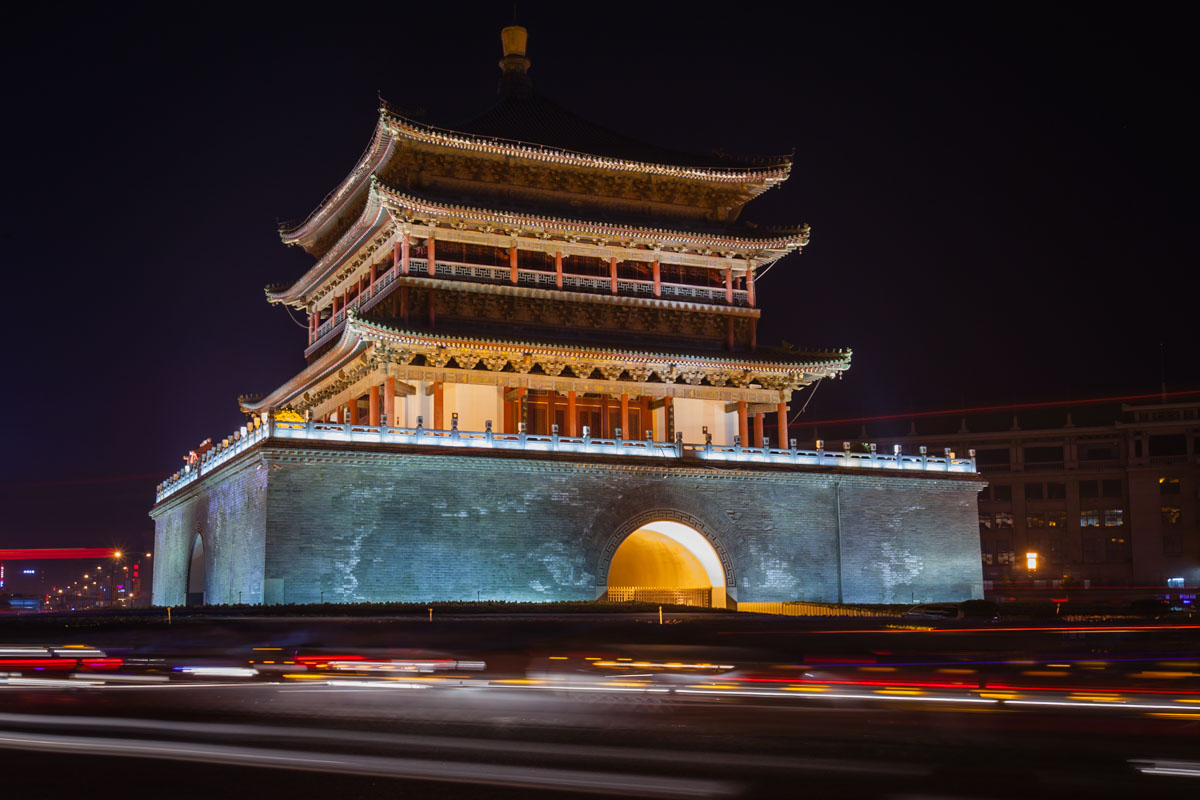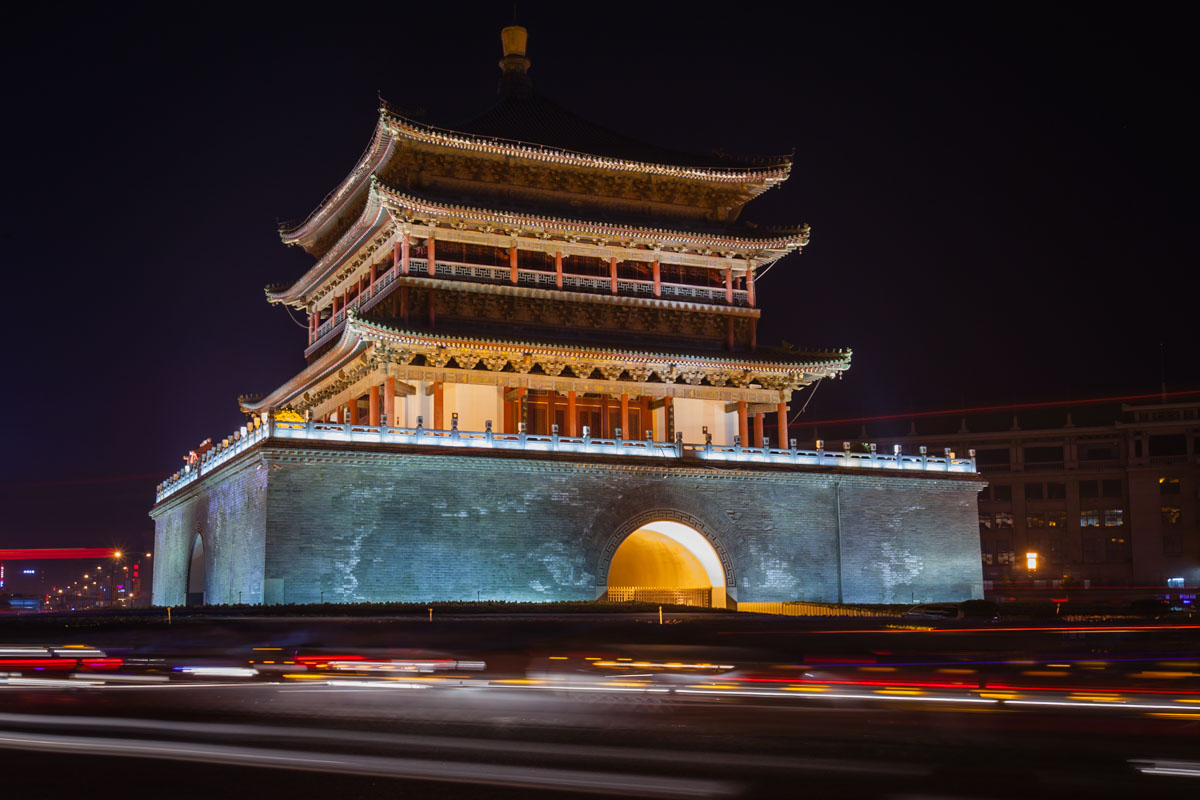 When visiting China, it's not hard to find an ancient city wherever you go. It seems that most date back centuries.
The city of Xi'an dates back 3000 years and is the oldest city in the country.
The Xi'an City Wall is the most well-preserved wall in the country and you can ride a bicycle or walk around the entire 13.7 km (8.5 miles) wall!
Ayutthaya – Thailand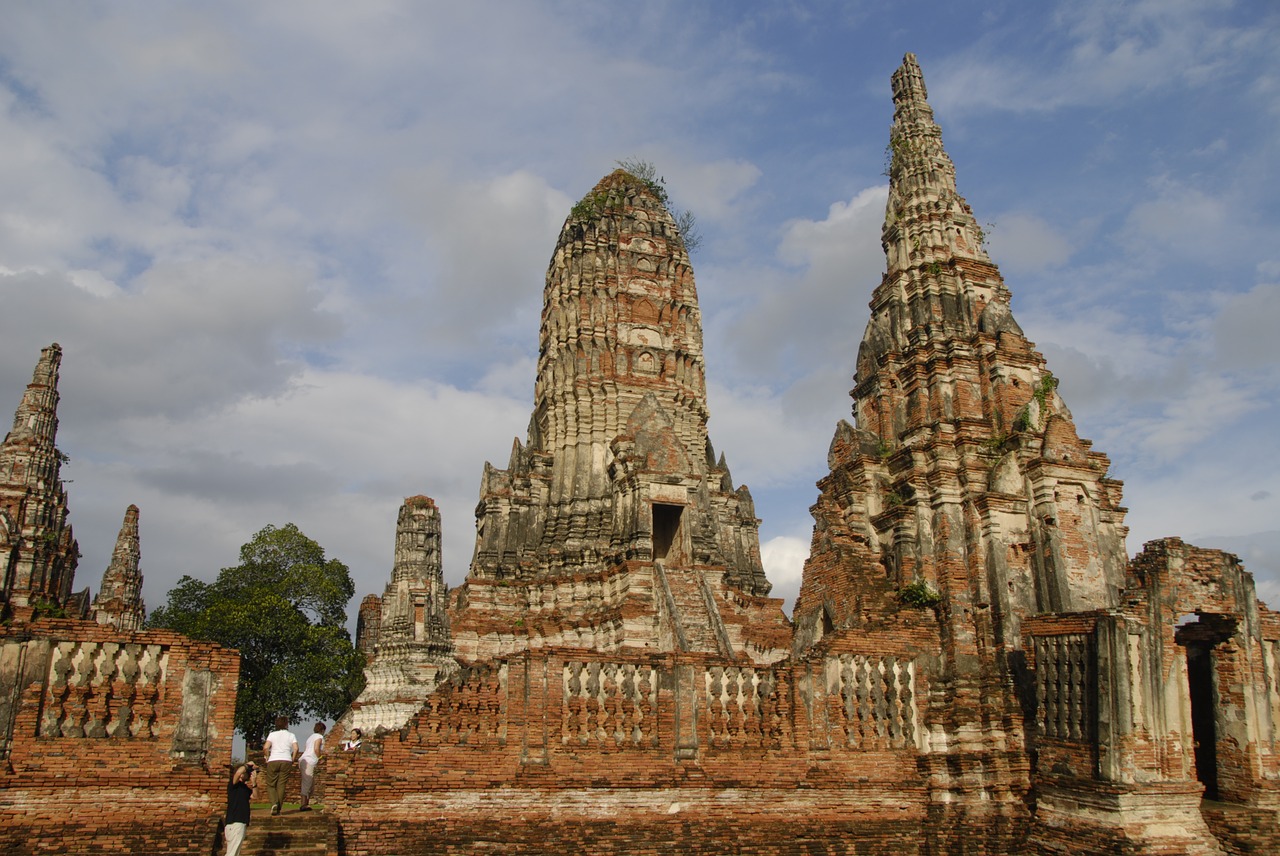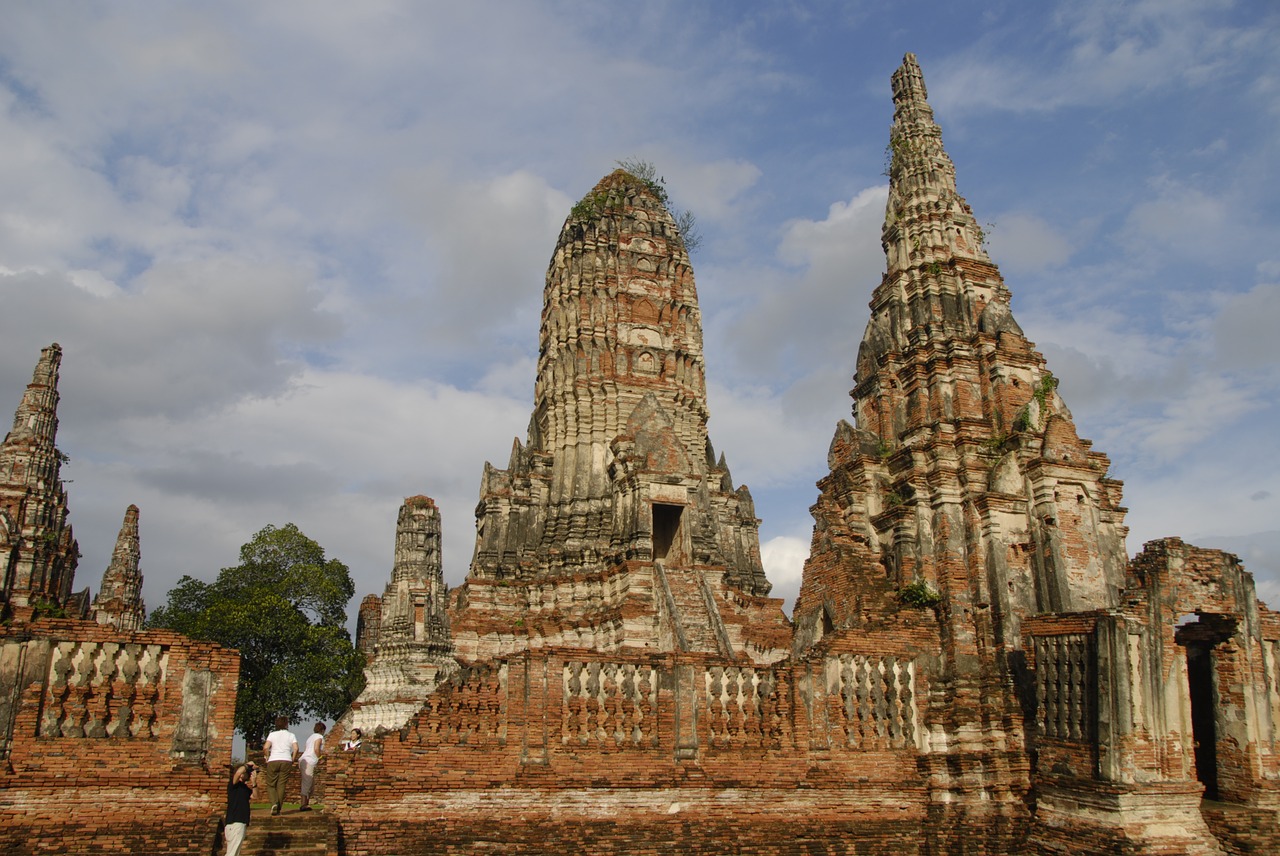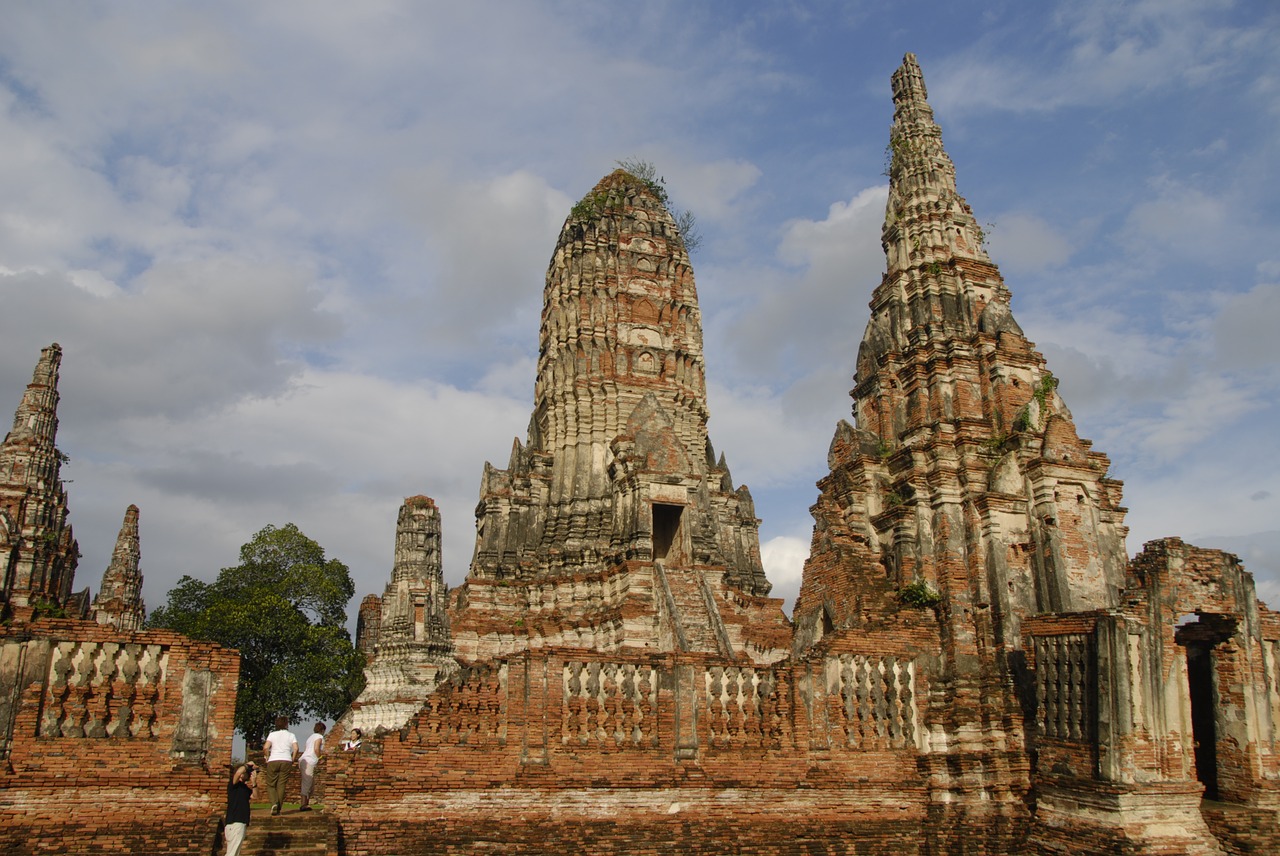 We visited Ayutthaya on our first visit to Thailand in 2000! Can you believe that was 18 years ago. But then again, can you believe that the ancient city of Ayutthaya was founded in 1350.
It was destroyed by the Burmese in the 18th century and is now an archeological ruin that is easily visited on a day trip from Bangkok.
I honestly don't remember a lot about visiting Ayuthaya, but like most people that visit Thailand for the first time, it was at the top of our list.
Day Tours to Ayutthaya from Bangkok
note: this is the only photo we didn't have from our travels as in 2000 we didn't own a digital camera!